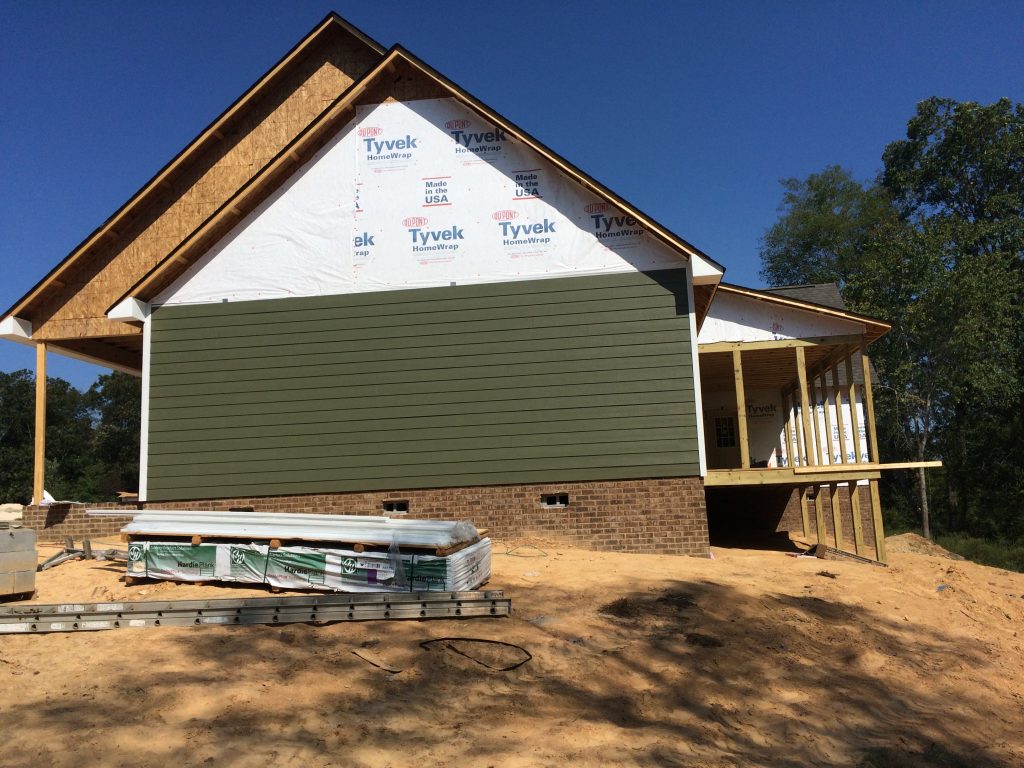 Vinyl Siding
When it comes to vinyl siding, Alabama's temperamental weather can really have an effect on its appearance and performance. Cowart Construction has you covered, no matter the size of your home, or the visual style you're hoping to achieve. Cowart Construction will help you choose the perfect siding and install it with unmatched quality and precision.
Siding Problems Solved
No matter what your exterior siding problems, we can diagnose them and make sure they get corrected with high-quality, long-lasting, and visually-appealing results. We offer a full line of vinyl and fiber cement siding, panelized stone, vinyl shake, and more, in a variety of styles and profiles.
Vinyl Siding
Vinyl siding is a classic, versatile option for covering your home that's incredibly affordable. It's also the most popular. Because vinyl siding is such an easy material to work with, you can do almost anything you want with it. It's also a low maintenance way to cover your home that doesn't require much effort to clean or maintain.
Fiber Cement Siding
Made from a combination of sand, cement, and cellulose fibers, fiber cement is a durable contemporary option for siding. It has an increased visual appeal and holds up well over time. It can be manufactured in a variety of colors to suit your tastes, and it's easy to repaint it if you ever want to mix up the look of your home.
Panelized Stone Siding
For a striking visual impact, panelized stone is the perfect choice. It provides a look similar to traditional stone options without the added weight. No heavy lifting is needed to achieve an amazing classical look. In addition, because it isn't actually made of stone, you don't have to worry about added time it takes to clean it. This is because the surface is made of a versatile vinyl material, making cleaning a breeze.
Making Maintenance Easy
At Cowart Construction, we are also capable of wrapping your eaves, overhangs, and window and door openings to make the maintenance of your home's exterior a breeze. Our free in-home consultations are standard with every siding project. We are proud to offer a comprehensive range of siding products and services to fit virtually any lifestyle, aesthetic goals, and budget, so we encourage you to visit our design center today to learn more.